Biography of Jun-ichi Imura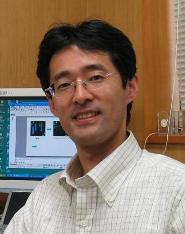 Jun-ichi Imura was born in Gifu, Japan, in 1964. He received the M.E. degree in Applied Systems Science, and the D.E. degree in Mechanical Engineering from Kyoto University, Japan, in 1990 and 1995, respectively.
He served as a Research Associate at the Department of Mechanical Engineering, Kyoto University from 1992 to 1996, and as an Associate Professor at the Department of Machine Design Engineering, Hiroshima University from 1996 to 2001.
From 1998 to 1999 he was a visiting researcher at University of Twente, The Netherlands.
Since 2001 he has been with the Department of Mechanical and Environmental Informatics, Graduate School of Information Science and Engineering, Tokyo Institute of Technology, where he is currently a Professor (2004-).
Social Activities:

IEEE CSS Board of Governors Member (2010, 2013, 2015-2017)
IEEE CSS SICE Liaison (2010-2013)
Associate Editor of IEEE Transactions on Automatic Control (2014-)
Associate Editor of Automatica (2009-)
Associate Editor of Hybrid Systems (2011-)
Associate Editor of Asian Journal of Control (2002-2007)
Editorial Board of International Journal of Modelling, Identification and Control (IJMIC) (2005-2008)
IFAC Policy Committee member (2014-)
General Chair of IFAC Conference on Chaos Control (2015)
IFAC Technical Committee member on Robust Control (2003-)
IFAC Technical Committee member on Nonlinear Control Systems (2003-)
IFAC Technical Committee member on Discrete Event and Hybrid Systems (2012-)
Steering Committee member of IFAC Symposium on Analysis and Design of Hybrid Systems (ADHS) (2012-)
Local arrangement chair of IEEE Multiconference on Systems and Control (MSC) 2010

Program Committee:

Program Committee member of IEEE Conference on Decision and Control 2003
Program Committee member of IEEE Conference on Control Applications 2004
Session Organizer of IEEE Conference on Control Applications 2004
Program Committee member of IEEE Conference on Decision and Control - European Control Conference 2005
Program Committee member of ADHS'06: the 2nd IFAC conference on the Analysis and Design of Hybrid Systems 2006
Program Committee member of IEEE Conference on Control Applications 2006
Program Committee member of IEEE/RSJ International Conference on Intelligent Robots and Systems (IROS) 2006
Program Committee member of IFAC Symposium on Nonlinear Control Systems (NOLCOS) 2007
Session Organizer of Mathematical Theory on Network and Systems (MTNS) 2006
Session Organizer of IEEE Conference on Control Applications 2006
Program Committee member of 11th International Conference on Hybrid Systems: Computation and Control (HSCC) 2008
Program Committee member of IASTED International Conference on Modelling, Identification and Control (MIC) 2008
Program Committee member of IEEE/RSJ International Conference on Intelligent Robots and Systems (IROS) 2008
Program Committee member of International Conference on Modelling, Identification and Control (ICMIC) 2008
Program Committee member of the 3rd IFAC conference on the Analysis and Design of Hybrid Systems 2009
Program Committee member of IEEE International Conference on Networking, Sensing and Control (ICNSC) 2009
Program Committee member of IEEE/RSJ International Conference on Intelligent Robots and Systems (IROS) 2009
Program Committee member of 12th International Conference on Hybrid Systems: Computation and Control (HSCC) 2009
Program Committee member of 8th IFAC Symposium on Nonlinear Control Systems (NOLCOS) 2010
Program Committee member of 13th International Conference on Hybrid Systems: Computation and Control (HSCC) 2010
Program Committee member of the 19th International Symposium on Mathematical Theory of Networks and Systems (MTNS) 2010
Program Committee member of IFAC Symposium on Analysis and Design of Hybrid Systems (ADHS) 2012
Program Committee member of IFAC Conference on Chaos Control 2012
Program Committee member of 15th International Conference on Hybrid Systems: Computation and Control (HSCC) 2012
Program Committee member of 12th European Control Conference (ECC) 2013
Program Committee member of IFAC Symposium on Nonlinear Control Systems (NOLCOS) 2013
Program Committee member of the 21st International Symposium on Mathematical Theory of Networks and Systems (MTNS) 2014
Editor of Program Committee of SICE Annual Conference 2014
Program Committee member of 13th European Control Conference (ECC) 2014
Program Committee member of IEEE Conference of Control Applications (CCA) 2014
Program Committee member of IFAC Conference on Modelling, Identification and Control of Nonlinear Systems (MICNON) 2015
Program Committee member of Indian Control Conference (ICC) 2015
Program Committee member of 18th International Conference on Hybrid Systems: Computation and Control (HSCC) 2015
Program Committee member of 14th European Control Conference (ECC) 2015
Program Committee member of IEEE Multi-Conference on Systems and Control (MSC) 2015
Program Committee member of IFAC Symposium on Analysis and Design of Hybrid Systems (ADHS) (2015)
Program Committee member of IEEE Multi-Conference on Systems and Control (MSC) (2015)
Program Committee member of IEEE Conference on Decision and Control (CDC) (2015)
Program Committee member of the 22th International Symposium on Mathematical Theory of Networks and Systems (MTNS) (2016)
Program Committee member of India Control Conference (ICC) (2016)